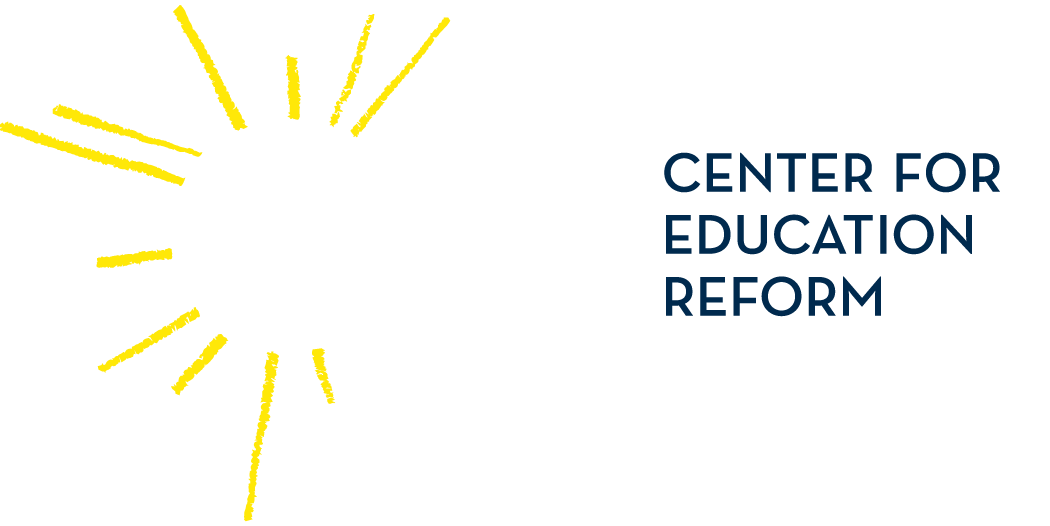 In Espinoza v. Montana at the Supreme Court,
students WON when discrimination lost
144 YEARS IN THE MAKING
On June 30, 2020 the U.S. Supreme Court affirmed the right of parents to direct the education of their children

WHAT
Espinoza v. Montana Department of Revenue — one of the most monumental education and civil rights cases to be heard before the U.S. Supreme Court in decades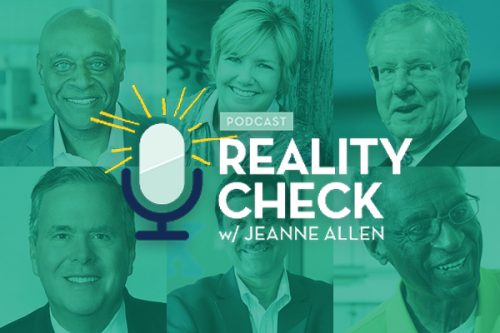 Parent Choice on Trial: #SCOTUS & Blaine Amendments, with Attorney Paul Clement (Reality Check with Jeanne Allen)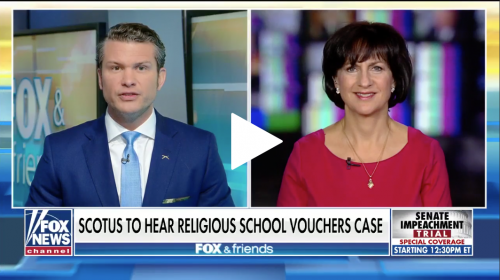 Fox & Friends: Interest of the Parents should be Paramount in School Voucher Case (Fox & Friends with Jeanne Allen)
WHY IT REALLY MATTERS
Throughout the United States, 37 state constitutions currently have "Blaine Amendments" — named after 19th century Congressman James Blaine nearly 150 years ago — that unfairly prohibit aid to religiously affiliated schools that can otherwise be given to secular schools. Because of these Amendments, thousands of lower-income families have been denied the ability to give their children the best education possible. In Montana, students who had been thriving at their chosen schools are tragically seeing their academic journeys disrupted. Each case marks a shameful assault on parental rights, equality of opportunity, freedom of choice, and, of course, the First Amendment itself. But here's the awful truth: that's why Blaine Amendments were written in the first place! It's sad but true. During the height of the Know-Nothing Era in the 1800s, the Blaine Amendment was specifically designed to target and forcibly assimilate new immigrants to the U.S. who held non-Protestant religious beliefs by preventing them from attending their own schools. While it failed at the federal level, it was adopted by dozens of states. And while they were originally aimed mainly at Catholics, they are now used to hurt the entire faith-based education community and those it serves. Across the nation, Blaine Amendments egregiously give license to local government authorities to hinder parents from doing what they know in their hearts is best for their kids. And with each day these outdated products of prejudice are allowed to stay on the books, more and more students are put at risk. That's why CER believes that Kendra Espinoza and the other mothers in this case are absolutely right to fight this state-sponsored discrimination in the name of their kids' futures, along with those of so many others. [ Read the friend-of-the-court brief we proudly filed in support of their case here. ]Thankfully, our nation's highest court will soon have an opportunity to right this past wrong by finally burying this "doctrine borne of bigotry" – as the Court has already called it – and save the educational success currently in jeopardy in Montana and throughout the nation. If justice prevails and each state's Blaine Amendment is eventually overruled, then countless underserved American students will be given new opportunity to obtain and continue a quality education of their parents' choosing without fear of having it taken from them.
Stay Informed – Everything You Need To Know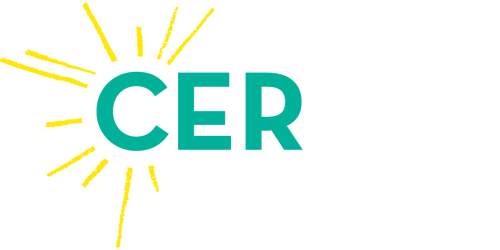 Founded in 1993, the Center for Education Reform aims to expand educational opportunities that lead to improved economic outcomes for all Americans — particularly our youth — ensuring that conditions are ripe for innovation, freedom and flexibility throughout U.S. education.