August 29, 2020
Based in Washington, D.C., CER was founded by Allen in 1993 to "expand educational opportunities" that can yield "improved economic outcomes for all Americans, particularly our youth."
Read more »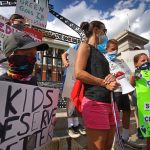 August 29, 2020
The push to reopen school reached a new level this week as mayors and governors on both sides of the aisle, as well as the president, began to push for physical school reopenings in the absence of "proof" that they cannot open safely. This is a major change from just last week, when most leaders were being intimidated by unions and other education associations into opening virtually only, but late.
Read more »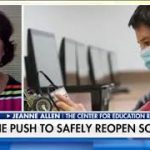 August 29, 2020
Reaction from Center for Education Reform's Jeanne Allen, Partnership Schools Superintendent Kathleen Porter-Magee, and former teacher Tim Huelskamp. It's time for kids to go to school in whatever way, shape or form their parents think is effective, Jeanne Allen tells Griff Jenkins on FoxNews Saturday, "If ever there was a cry for personalized learning, it's now."
Read more »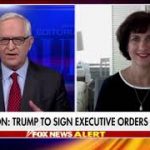 August 29, 2020
CER Founder & CEO Jeanne Allen appeared on 'Journal Editorial Report' with Paul Gigot weighs in on: Teachers unions, progressive groups want demands met on housing, standardized testing before schools reopen
Read more »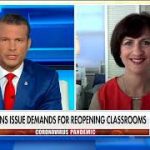 August 5, 2020
CER Founder & CEO Jeanne Allen appeared on Fox & Friends for a segment on: Educators from across the country take part in a National Day of Resistance to demand police-free schools, canceling rents and mortgages, Wall Street funds for reopening and more.
Read more »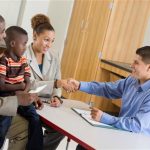 August 4, 2020
We are at a critical moment for education in our country. We have watched over the past week as school districts continue to struggle with critical decisions as to whether they should open schools, union threats about national strikes, and parents from all walks of life taking their children's education into their own hands like never before.
Read more »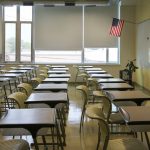 August 3, 2020
Teachers unions are using Covid-19 as a political weapon.
Read more »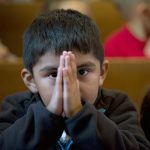 July 31, 2020
"Go and set the world on fire." Those simple words from St. Ignatius of Loyola, whose feast day is today, colored all of his works, most notably the establishment of the Jesuits, among whose leading contributions is Catholic education.
Read more »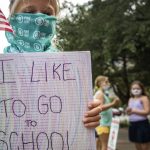 July 31, 2020
As school systems are struggling to manage the myriad challenges of reopening, the American Federation of Teachers Union President Randi Weingarten announced that her union had approved teacher strikes as a "last resort" to protest school reopening plans that do not meet its laundry list of demands and safety standards.
Read more »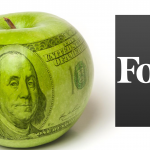 July 30, 2020
The reactions to a recent article about reopening school and the pernicious effects of delaying school, in any form, any longer, have reminded me of a fundamental tenet of good communication: Never assume your reader knows anything about your subject.
Read more »